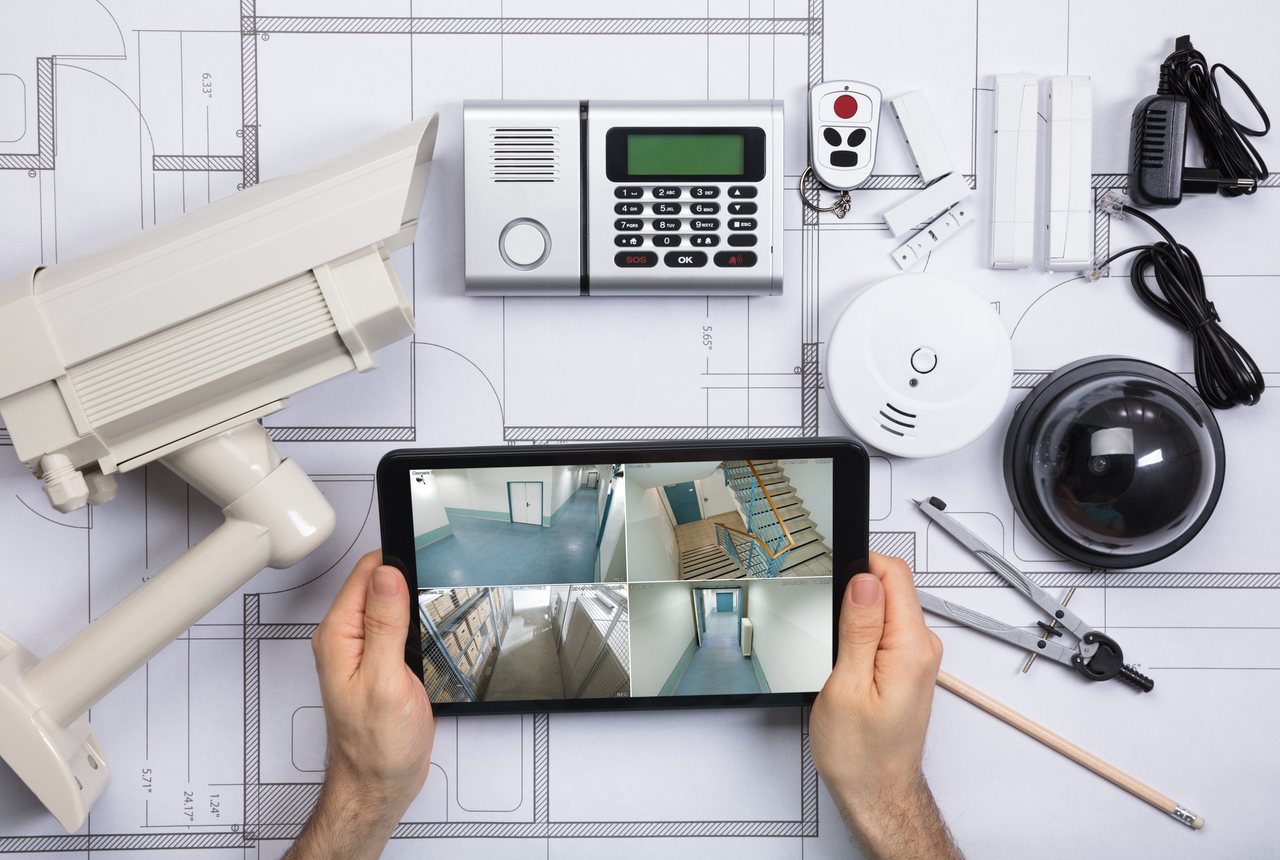 The premises of a business will always be a target for many burglars. That is because of the high-value nature of properties kept in the office. Burglaries usually have a major impact on most businesses due to the high costs of having what got stolen and damaged replaced.
It might as well create a very negative environment around a workplace, with workers being worried that it could happen again. So as a business owner, you have the responsibility of having security a top priority through the following ways in order to protect your expensive stuff and workers:
1.      Invest in High-Quality CCTV
CCTVs can help to ensure you keep a close eye on your business and the activities happening on the premise. With CCTV installation Toronto, you may attend to other pressing matters, making your mind at peace.
Different video surveillance systems normally come with some features, such as infrared LED lights or two-way audio. Based on your business nature, your company can benefit a lot from those specialized features.
2.      Secure the IT Network
Using technological advancement in business is given. But to use IT systems to the maximum, they should be criminal-proof, functional, and flexible.
Make sure a firewall well protects your IT systems and that all data is properly encrypted. Ensure you are proactive and your workers are well-trained, especially on cyber-security matters through this Cyber Security Course and online procedures.
3.      Manage the User Access
Be sure to have the authorization to protect the very sensitive information of your company. Not all workers should access certain applications and documents. As such, you must come up with access rights in order to avoid manipulation or unauthorized access to important company information.
Low-level workers are more vulnerable to phishing since there is not much to be worried about. Not having a level of authorization for various workers will spell doom for your security system. This will also mean that phishing of very low-level workers can give hackers the keys to your kingdom.
4.      Get Rid of Redundant Data
Most business organizations deal with very sensitive data as part of their daily operations. This is especially true for education, finance, and healthcare organizations.
Making sure a data disposal mechanism is in place will help to prevent redundant data from being stolen and forgotten. Having systems for erasing, shredding, or modifying stale data to be indecipherable may go along with ascertaining that your workers don't stash them away.
5.      Ensure Cars Are Parked Outside
Another strategy to prevent burglary is to consider having cars parked outside the property or in the driveway. This helps to create the impression of occupancy.
So when your business is closed, and your car is at home, you may keep your business safe by finding individuals who can park in the parking lot outside your business premise.
This doesn't just help to keep your business safe away from intruders. It as well helps to create a new stream of revenue from your parking lot.
Final Remarks!
Understanding that you have to improve the security in your premise means you have started taking the first step to keeping your business safe from all forms of threats.
So whether you have a small or big business, using some of these ways will ensure your data and everything in the office is safe.