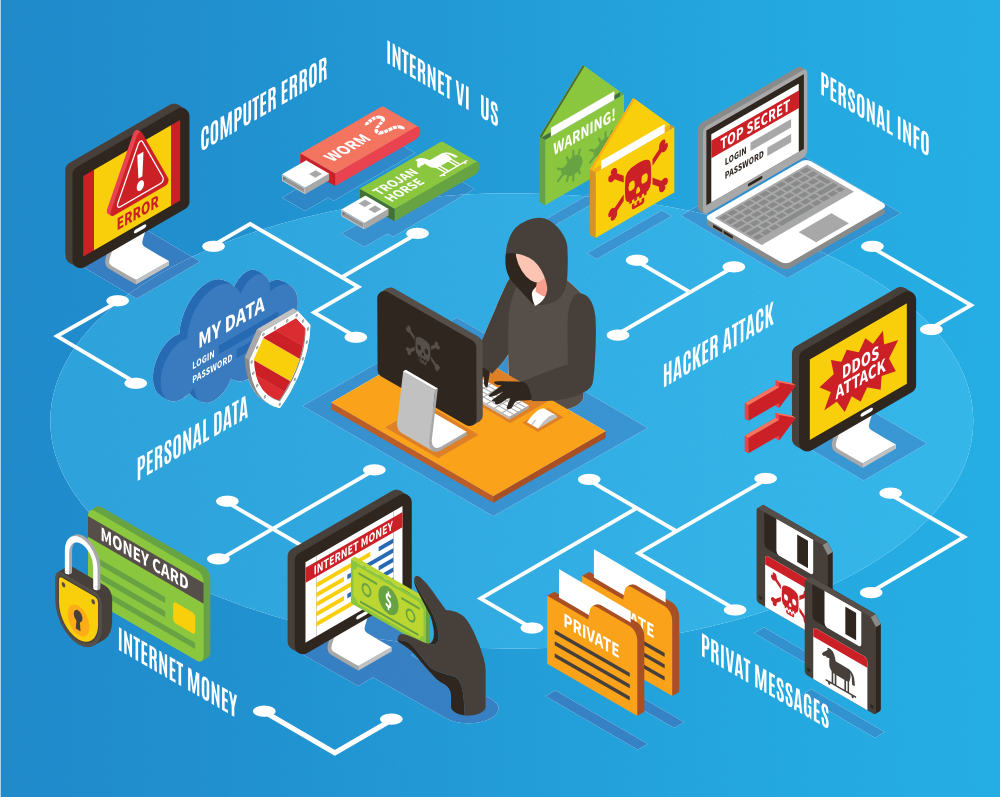 No matter whether you are planning to build a website or running a website successfully, cyber-attacks become the most vital concern of every site owner. This is because it takes only a few seconds to represent your business online but has an everlasting impact on your customers. Therefore, once you get hacked, your customers or clients never trust you again. Therefore, it might be easy to launch a site by connecting with hosting providers such as Godaddy web hosting, but it is never easy to prevent the website from cyber-attack. 
So what to do? How to take measures to prevent the website from cyber-attacks? The first and most important step that you need to take is always connecting with a reliable host that can provide basic level protection to your site. But remember, this is not enough. With time, hackers are getting more strong. Thus you need to avoid doing any mistakes that can make your site vulnerable to cyber threats. 
Therefore, today's blog comes up with sharing useful methods to prevent the website from cyber-attacks. So let's get started. 
Top Methods to Prevent Website from Cyber Attacks 
It is true that the internet is considered the digital hub of all businesses. From B2B to B2C businesses, you can find everyone online. But unfortunately, when it comes to taking precautions against cyber-attack, most of the site owners neglect it. Thus, at the end of the day, you suffer from a data breach and ultimately lose your client's sensitive data. Therefore, in order to prevent your website from getting hacked, you need to consistently implement the top useful methods that are discussed below. 
Starts with Upgrading Your Software. 
It is vital for you to make sure that your systems are upgraded with the latest versions. This is one of the first methods that you need to utilize in order to prevent the website from cyber-attacks. Mostly, the sites that never upgrade back-ends and utilize old versions get exposed to cyber threats. 
This is because platforms and software consistently work on fixing the bugs and loopholes that are exposed to the hackers and bringing new versions. Thus if you never upgrade your software or system, you never be able to fix the bug or loophole that ultimately makes your site suffer from cyber-attacks. 
Endpoint protection is one of the most vital elements that you need to install in order to keep your entire enterprise safe from hackers and intruders. The endpoint protection secures the connection between the devices such as laptops, mobiles, etc. It ensures that the network that is remotely bridged to devices is secure. Thus, this is one of the effective ways that help you to prevent the website from cyber-attack. You never get any network attack that can ruin your entire data or hack the entire system. 
A smart way to prevent a website from cyber-attacks is to install a firewall. You need to ensure that your firewall system is active and responds quickly. Moreover, never forget to upgrade your firewall system time-to-time in order to get the best level of protection. This is one of the best ways to protect your site from intruders without any hassles. However, make sure that your firewall system is reliable and effective against any bugs, viruses, etc. 
Control Your Back-end Access 
From storing sensitive data to operating your site, you need to control the access of the people who uses your site. This can be your secretary, manager, or anyone that have access to your site data. Once you encrypt the files and limit the access of the people who can view, change or delete data, it becomes easy for you to prevent your site from cyber-attacks. You get complete control and can even monitor those who have access to your site. 
One of the best methods to prevent a website from cyber-attacks is to create backups. The backups help you to get instant relief even if intruders break all the protocols. But how? For instance, suppose a hacker deletes your entire site and your entire data vanishes. So what will you do to regain it? Well, it's simple, if you have a backup, you can easily again launch your site without any difficulty. This is one of the key tactics that you can apply to prevent your site from cyber threats.