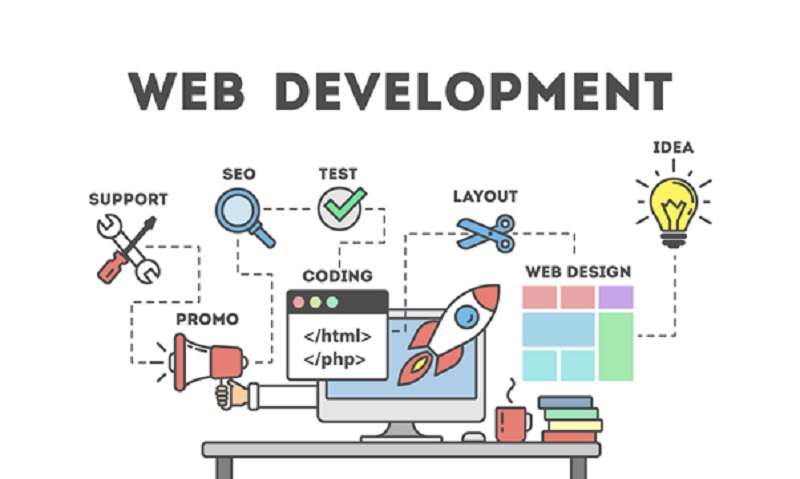 Companies are now finding it critical to either build an eCommerce website or upgrade their current ones, resulting in a significant demand for outsourced web developers. This growth in the market will undoubtedly impact you, requiring the necessity to outsource web design and development management. On the other hand, are you prepared to manage a large number of outsourced duties right now? Is your workflow flexible enough to handle several clients?
You must determine which process works best for your business. As a result, you'll be able to handle each campaign quickly and efficiently.
What is Web Development Project Management?
In web development, task management entails directing a project for a customer from idea to completion, including planning, execution, monitoring, and authority. You will have many web developers clients as the owner of an agency. Each will have its own project manager, or if you're just starting, a single project manager or you, as the owner, can handle many campaigns. The web design and development project will be overseen by a project manager. The objective is to assure that the web developers understand and produce results that meet clients' needs.
A Web Development Project Manager's Role
As aforementioned, the project manager will see that the client has the website they desire. If you've been running an SEO firm or a digital marketing agency for a while, you may have a large number of project managers that are accountable for several clients. You can manage your clients yourself if you wish to start an SEO firm or a new digital marketing agency. You will not only gain a better understanding of your agency's web development process, but the early stages of the business are also great for creating customer relationships.
Assist Your Clients in Understanding the Website's Goals
To properly manage an outsourced web developer, you and the customer must first get to know one other. Then, define the website's goal and what the client expects to happen. Whatever the aims and objectives of the web development project are, they must be measurable and vital to the organisation's success. This can help you determine whether or not the website met the business objectives.
The following step is to consult with your account manager. When you start planning the procedure and putting together the web design pitch deck with the proposal, these are crucial elements to consider while marketing web design. Finally, present it to the client and modify any changes that need to be made.
Process Planning
This will vary by the agency because each company has its own way of carrying out assignments. To be as efficient as possible, you must determine the ideal method for your organisation early on. This will include the campaign's resources, labour, and cash. For example, if you're partnering with a white label SEO company to handle all of your agency's website projects, who will be in charge of providing them with the information and photographs or videos that will be utilised on your client's website? You must clarify what you want from the outsourcing agency because you are also outsourcing the campaign.
Establish Project Deliverables And A Timetable
You must outline the deliverables that your outsource team must provide to you and that you must provide to your client. You and your customer have agreed on a goal for the website at this time. You've already decided on the design, layout, and content for each page, as well as other elements such as sitemap structure, breadcrumbs, and so on. The deliverables must be reviewed and agreed upon by your clients because they will decide the project's outcome.
It is critical to establish a timetable. The deadlines should be communicated to both your client and your outsourcing staff. Sending a precise list of deliverables to your client can help manage their expectations and satisfy them throughout the campaign.
Working with the leading outsource web developers enables you to give high-quality service to your customers while enhancing their experience.