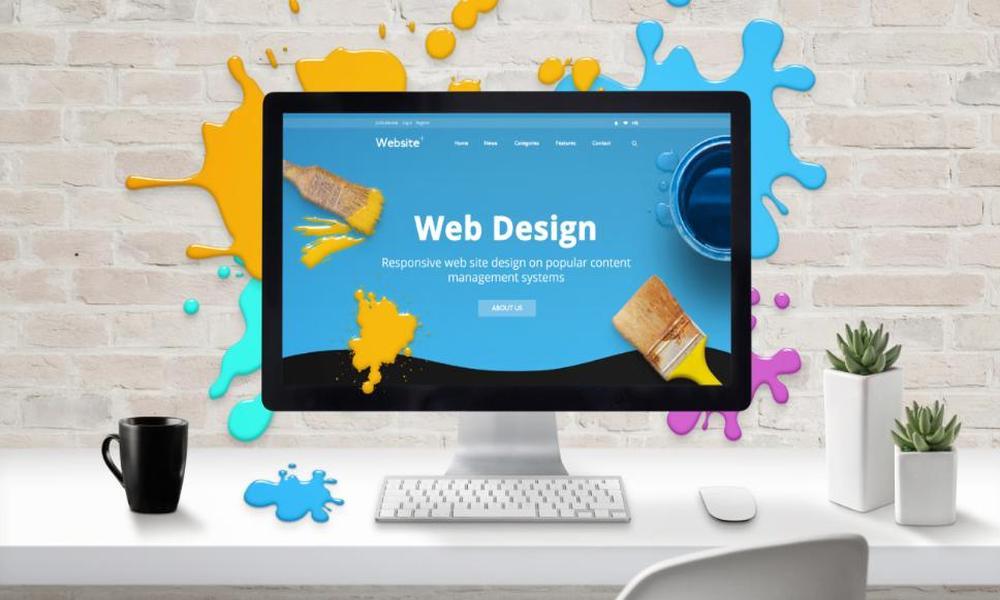 AI is currently dominating almost all conversations in the online marketing sphere. It seems to be more than just another passing trend that will completely reimagine how we work in the industry. Your agency might be interested in learning what advantages an AI-based web design reseller now has to offer your client base, given the rising popularity and demand for AI-dedicated companies.
By working with Globital, you can create an eye-catching website that promotes your client's branding, drives their online traffic and increases their sales. Discover more about our AI-based white label web design reseller services to expand digital branding the right way.
While AI is only beginning to transform the industry, most agencies are unaware of what advantages there are to working with us and how it will lead to brand success. 
Creating, Sustaining Relevance 
AI-based web design can seem broad, complex, and, to some, even impossible. AI being able to create a visually appealing, user-friendly website seems far-fetched, almost too good to be true. But the reality is that AI technology is developing at an exponential rate, offering more than it ever did. By using Globital's services, you can rely on us to create your client's website to be design-forward, dynamic, and authentic while still meeting their fundamental marketing requirements. This will give your clients an edge over competitors within their own industry with a website that will actually sell.
Faster, Effective Processing
Turnaround times are everything in the world of digital marketing. Time is crucial, from staying on top of social media trends to generating traffic with the most competitive keywords. With AI-based web design, we can get your client's website up and operating quickly, compared to how long it would take with your own design team. As a result, you don't need to wait for the development of these websites to start putting marketing campaigns into practice for your clients.
Tailored Marketing Solutions 
Though there are some misconceptions about AI and customisable designs, we can guarantee your agency that it is a relatively simple task to complete with machine learning. As resellers, we have the know-how to design your client's website while meeting all of their criteria with AI. Your agency is able to remain on top of the latest trends and incorporate them into your offerings with AI. Elements such as colours, layouts, and even content are completely tailored to your client's needs.
Data-Focused Design 
Working in conjunction with AI, our expertise and machine learning services will enable your agency to make better decisions regarding your web design services. The development of your client's digital brand online is based on data pulled from analytics. This means every design element has a purpose on their website and can be related to the UX/UI experience, website performance, and even user behaviour.
Reduced Expenditure
The main benefit of AI in the context of digital marketing is that it gives agencies a more cost-effective means of creating and maintaining their client's online brands. Where bringing the services in-house or contracting a web design specialist traditionally can cost substantially more, here, your agency can have a whole website designed for a portion of the cost to hire multiple professionals to do the same thing.
Improved SEO Strategy
SEO (Search Engine Optimisation) is essential to your clients' website's online visibility and performance relative to competing websites. It takes effort and specialised knowledge to create an SEO strategy that works with your client's website design and development. This can be costly and time-consuming, whereas AI will utilise machine learning to analyse data from your client's website headers, meta tags, and keyword rankings to make sure it has an impact online.
[CTA] The demand to adopt AI technology is projected to expand quickly given its breakthroughs and potential impact on the digital marketing sector. As a leading AI-based web design reseller, Globital uses machine learning tools to provide your agency with a competitive edge in digital marketing. By partnering with us, you can outperform your competitors, create value for your clients, boost their online presence, and empower their business for online success. Take charge, make us your dedicated AI-based web design reseller, and start your journey to success today.